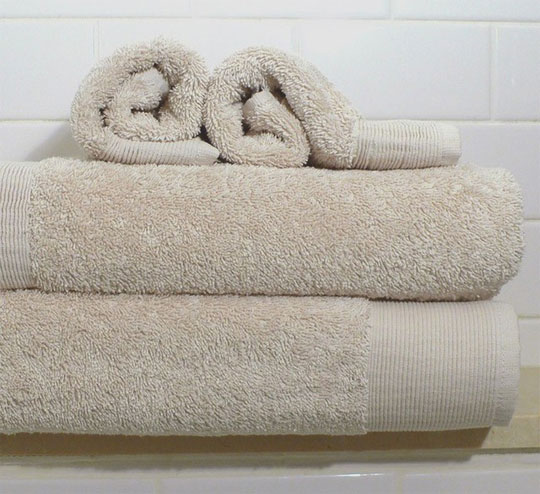 Here we go with the first of the free competitions for Feb' - first up is a Le Creuset cookware set.
When I'm in the mood to cook, I want to cook with pots and pans that I love; bashed up and beaten pans just make me miserable.
I'm completely in love with my Le Crueset pans and am always on the prowl for bits and pieces to add to my collection, so I'll definitely be entering this competition to win a Le Creuset cookware set - it includes a casserole pot and roasting dish worth £250.
The answer to the question is: paper and the closing date for entries is 4 March.
If you love shopping at M&S and have a bit of a 'thing' for towels (like I do!) then this is the competition for YOU!  The prize package is £400 of M&S vouchers, plus a bundle of Supima cotton towels that, according the official blurb: "...have an advanced fibre with STAYNEW™ technology, which means they are softer, silkier, and hold their colour for longer."  
There's no question to answer to enter, you just need to hand over your details before 28 February.
If your current laptop is a bit tired, then how do you fancy a new, top-spec laptop?  If you do, then enter this competition and see if you turn out to be the lucky winner of a Windows 8 laptop worth over £600.
Here's the official burbage:
The Novatech Nfinity N1408 comes with Windows 8 pre-installed and also has an Intel Core i5 processor, 8GB of memory and a 32GB SSD.  There is also a 500GB hard disk to store all your photos, music, documents and software.

The laptop includes a built-in webcam and microphone for keeping in touch with friends and family, and also comes with Novatech's 'no bloatware' promise, so the only software installed on the laptop will be Windows 8.
So there you are then!
The answer to the question is: solid state drive and the closing date for entries is 20 February 2013 at 11.55 p.m.
GOOD LUCK!
Thanks to marba01 at HUKD