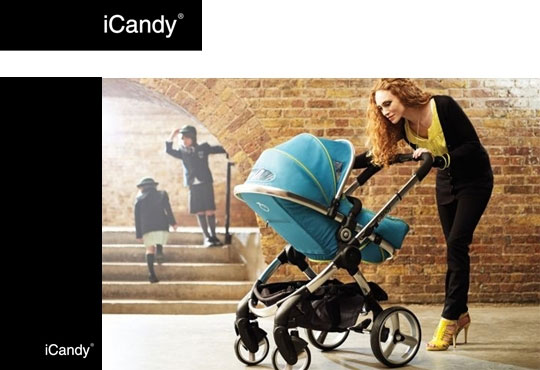 Well there it is then - a pushchair that costs over £1000. I was going to say 'I never thought I'd see the day' but we all knew it was coming, quite HOW there are pushchairs that are more expensive than some second-hand cars I don't know, but the iCandy pushchair costs £1155!
You can enter for free as a normal member, so ignore all the VIP membership for £10 malarkey - unless you want to become a VIP member of course, in which case...go for it.
There's no question to answer but you need to register and fill in your details before 29 November.
It almost hurts to tell you to try and win a Nikon D90 DLSR camera because I'm a Canon girl through and through.  By all accounts they're not bad *giggle* and I'm sure you'll be able to take some okay shots with it *grin*.
I've no idea how much they cost, but I do know you need to hand over your details before 25 November for your chance to win it.
I love everything about Christmas apart from the HUGE queues in the supermarkets throughout almost all of December - I've queued for almost an hour at the checkouts before now.
I tend to spread out my Christmas grocery shopping and buy various bits and pieces each week.  I don't know why I bother though because every other Tom, Dick and Harry hasn't cottoned on to this genius idea and insist on doing it ALL in one go, causing hour-long queues *scowl*
The other reason for spreading it out is cost - it's far less painful that way than handing over hundreds of pounds in one go.
If you enter this competition and win, you'll be the happy owner of a £500 Morrisons voucher - that should ease the grocery shopping burden for a little while.
The answer is 'Sunday' and closing date for entries is 11 December.
GOOD LUCK!
Thanks to znh3ra54, andywedge and greyfriar at HUKD