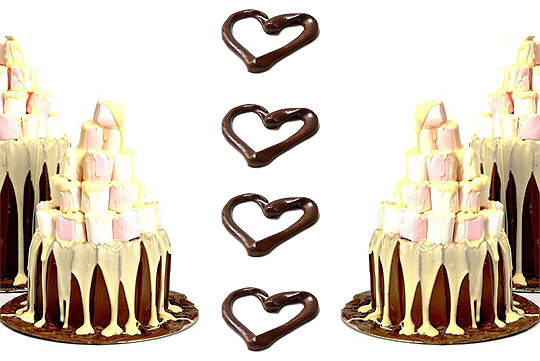 I have to LOOK THE OTHER WAY whenever I walk past a Thornton's chocolate shop - for me, they are some of the most dangerous places in the world (that and the online chocolate shop I reviewed last year - oh my goodness, their chilli chocolate truffles are calling me SOOOOO badly right now!).
You see, I can ignore normal chocolate with noooo problem at all, but amazing flavours a'la Thornton's - almost impossible!
Thornton's are on the prowl for the next amazing chocolate flavour and they want YOUR help - conjure up a flavour that goes well with chocolate and represents the area of the country you live in and you could win this amazing chocolate prize (thank goodness I live in the East Midlands and don't think Melton Mowbray Pork Pie flavour would win - my six-pack figure is safe!):
A year's supply of Thorntons' chocolate (I'd have to give it away and that would make me cry)
Visit Thornton Park in Derbyshire to see your chocolate idea come to life in the kitchens with Thorntons' chocolatiers (I'd LOVE to meet the genii behind the chocolate - even if it is their fault I have to exercise iron will whenever near a Thornton's shop)
Your chocolate creation will be launched as part of a new Thorntons' Handmade Collection, in stores in October (this is cool)
To enter simply submit your idea before the end of July and then cross your fingers, maybe eat some chocolate while you wait!
I might as well get all the chocolate angst over with in one go and tell you how you can win an amazing personalised cake made by the cake and chocolate magicians at the FABULOUS Choccywoccydoodah - if you don't know who they are the you don't know chocolate, you don't know cake and you ought to be ashamed of yourself!
All you have to do is answer the question and submit your entry before 13 July (that's this Friday) - the answer is 'Christine and Christine'.
GOOD LUCK!
Thanks to pjj1805 at HUKD