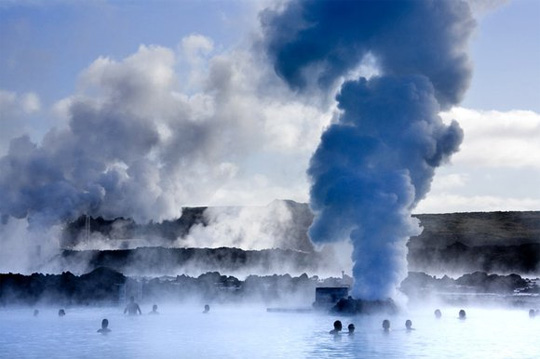 Let's kick off with one of my favourite cash competitions today - if you haemorrhage cash as quickly as I do (and not even on fun stuff) then enter along with me; at some point one of us has to win, right?
Up for grabs this time is £2,200 - the answer is B (prison) and you need to enter before 5pm on 19 July to be in with a chance.
Reykjavik is the capital of Iceland - I've known this for a long time as it was the answer to a Trivial Pursuit question in a game I played over 25 years ago, and it's one of those random facts that has stuck in my head ever since.
Three nights in Reykjavik is the prize here which also includes return flights to Reykjavik with Icelandair from Gatwick, Heathrow, Manchester or Glasgow, three days' car hire with Hertz and deluxe entry for two people to the Laugarvatn Fontana spa.
There are two questions and their answers are: Aberdeen and Torry Point Battery.  Closing date for entries is 18 July.
If you're a sci-fi fan, or know one, then you should enter this competition to win the complete Blu ray Battlestar Galactica box set.
I'm only familiar with the original Battlestar Galactica that used to be on on Sunday afternoons; I've not watched the new incarnation of it, by all accounts it's pretty good.
The answer to the question is Earth and you need to submit your entries before the end of the month.
GOOD LUCK!
Thanks to Painkiller, andywedge and Yorlasty at HUKD