Free Competitions: Win Six Bottles Of Limited Edition Turning Leaf Wine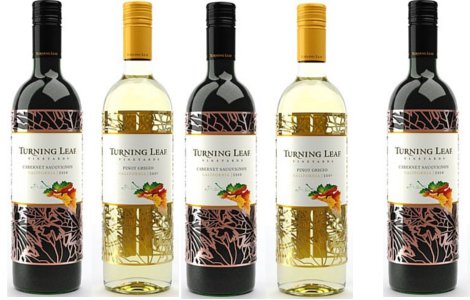 Just in case you didn't have enough wine to drink yesterday, how do you fancy winning  a case of six limited edition Turning Leaf bottles, each one is worth £35!
Just hand over your details before 4 January 2011 to be in with a chance.
If your little black dress is looking a bit tired then replace it with a stunning designer dress by Kirsty Doyle.
The answer to the question is 'high end womenswear' and you must enter before 5 January 2011 otherwise you'll be too late.
If you think you'll have lost the will to live by the end of Christmas, watching all the hundred millions of movie repeats on TV, then you'll want to win these 12 HBO box sets.
The answer to the question is Red Hill and the competition closing date is 19 January 2011.
If Santa didn't bring you that Xbox 360 you asked for (mean old bugger!) then here's your chance to win an Xbox 360 Kinect Bundle.
The answer is London and you must make sure you enter before 9am on 13 January 2011.
GOOD LUCK!
Thanks to bikermatt, Robertkay, Jedi Master and Painkiller at HUKD