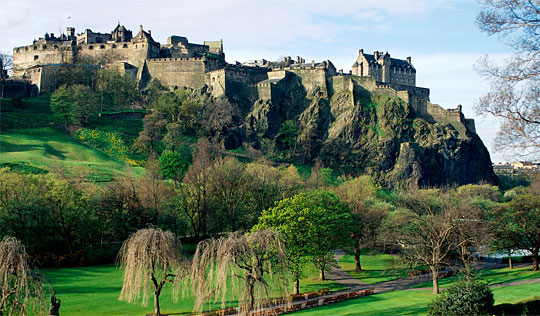 I fly, A LOT, and daren't go anywhere near adding up how much money I've spent on air travel in the last two and a half years, or the size of my carbon footprint.
You don't need to fly a lot to take advantage of this competition to win a £500 flight voucher though, just a desire to grab your passport and jet off somewhere.
The answer to the question is 'Crocosaurus Cove' and you need to submit your entry before 1 July.
Have you ever been to Scotland?  I have, once, to Edinburgh for a week - I stayed at the Royal Terrace hotel (which I can highly recommend!) and had a rather fabulous time swanning around there and shopping on Princes Street.
If you'd like to win a luxury break for two in Edinburgh then you need to enter this competition.
You just need to answer various questions like: how often do you holiday in Edinburgh? Then submit your details all before 31 August.
If you're a regular PlayPennies reader it probably won't have escaped your attention that I have a bit of a thing for bedding sets; my other 'weakness' is shoes!
I go through phases of buying shoes and I'm on the prowl for pairs of very high heels at the moment, to wear with some very awesome jean - they need to be high because these jeans only come in a 34 inch leg; still, it's no hardship I like donning a pair of skyscraper shoes and being able to look my six-foot tall husband straight in the eye.
If you're a shoe fan too then enter this competition to win £50 to spend at rubbersole.co.uk.
The answer to the question is 'trainers' and you need to get your entries in before 16 July.
GOOD LUCK!
Thanks to andywedge, fatemeh and pjj1805 at HUKD