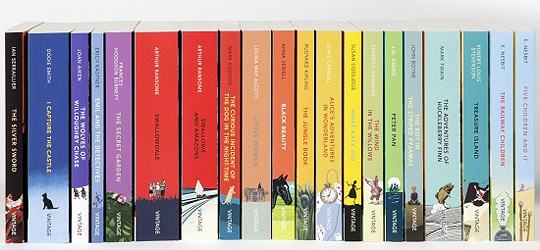 I do love a good beauty hamper (even bad ones have to be really bad for me to turn my nose up at them) and you can win a Salcura Natural Beauty Hamper Worth Over £100 if you enter this competition.
You need to be a member of the GreatCompetitions website to be able to enter and the closing date for this competition is 30 August.
How does a solid silver and Swarovski crystal cross pendant from Corazon Latino, worth £150, grab you?  Any, a bit, not at all?  Well if you're in the 'any' or 'a bit' categories, submit an entry and see whether it's your name that gets picked out of the virtual hat.
You don't have to answer a question, just submit your entry before 23 September.
You can't beat the good old-fashioned kid's stories: The Wolves of Willoughby Chase, The Secret Garden, What Katy Did, Swallows and Amazons and Peter Pan et al.
If you love them, want your children to read these stories, or just rediscover them yourself then enter this competition to win 20 classic children's books.
Just fill in your details, no silly questions to answer, and submit your entry before 1 September; hurrah!
GOOD LUCK!
Thanks to pj1805 and andywedge at HUKD