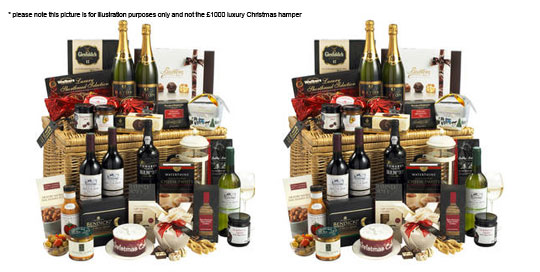 If you enter this competition you could win a year's supply of Disney DVDs!
Disney DVDs have come to my rescue on that many occasions over the years, that I've lost count.  Aside from that I love watching them too - Dumbo and Bambi are two of my particular favourites even now.
Simply hand over your details before 11 December to be in with a chance.
OOOH I do love a good Christmas hamper and this one looks more than good, it looks properly awesome and is worth over £1000 -  three bonded leather storage boxes are chock full of festive things just waiting for you to eat and drink them.
Closing date for entries is midday on 12 December and you just need to fill in your details.
I love playing Wii Brain Training and this Mind Puzzler Gym 3D and Nintendo 3DS games console sound rather fun too.
If you'd like to win one, rather than buy one, then enter this competition and you could be in with a chance.
The answer is 'Professor Ian Robertson' and you must make sure you enter before 17 December.
You can't beat having a stash of cold hard cash in your pocket and they'd better be big ones if you win this competition, because you'll be stuffing £1000 into them; awesome!
The answer is 'World of Betters' and the closing date for entries is 15 December.
GOOD LUCK!
Thanks to stu1e, giggs11legend, Jedi Master and replay at HUKD