Free Competitions: Win A Luxury Weekend - Worth £500 - At The Black Swan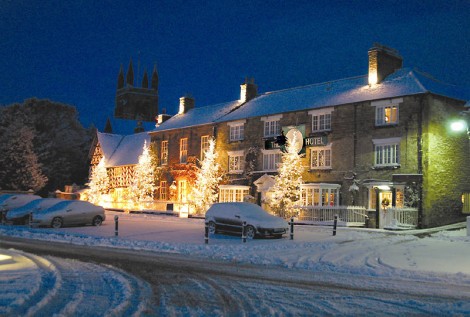 Calling all wooden railway and train fans! There's a HUGE Bigjigs Mountain railway set to be won here - it's got 112 pieces, it's worth £70 and you don't have to answer any silly questions; just enter before 28 January 2011.
I can't help it, I loved Paddington as a kid and I have to confess to getting a bit of a thrill out of travelling through Paddington Station en route to Heathrow Terminal 5 - so here's a chance to win some Robinsons Marmalade and Paddington goodies!
Just enter before 20 February 2011 and say whether or not you eat breakfast or not; simples.
If you've never heard of, or stayed at, The Black Swan in North Yorkshire, then you must enter this competition, win a luxury weekend away there, for two, and put that travesty to rights.
Enter before 20 February and the answer is YORKSHIRE
When all else fails...eat chocolate! There's a Divine Chocolate Hamper up for grabs here - you've got to enter before 14 February 2011 and just to keep things nice and simple, the answer is 14 February too.
GOOD LUCK!
Thanks to rainbowatcher and lucerysmum at HUKD