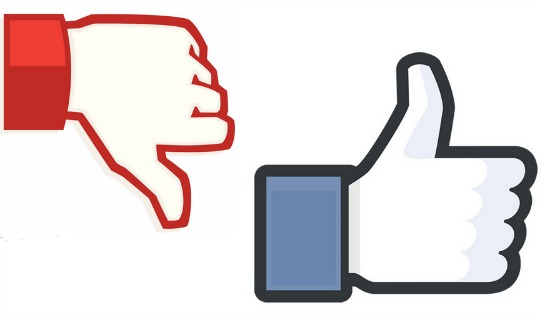 The Chief Executive Officer (CEO) Mark Zuckerberg of Facebook has got the virtual tongues wagging across the globe as he has hinted that there might be a "dislike" button appearing on Facebook, in the near future. Last week at a Q&A session in California, Mr Zuckerberg suggested that he was thinking of a way of expanding the way we express our emotions on Facebook.
At the moment, when you see a post that you agree with, you have the option to click the "like" button or to simply ignore. Of course, if you are a highly opinionated individual like myself, you may even leave a comment. What about those posts of bad news, sad news and just horrible things? There is currently no option to dislike a post.
Since that Q&A last week,  Mark Zuckerburg has since dismissed the prospect of a "dislike" button as he deems it as too negative and is working with his Facebook team to create another way for us to show emotion. From what I have read about Mr Zuckerburg's thoughts on the "dislike" button is that he thinks it will just create opportunities for internet trolls, but has recognised that a "dislike" button is what is requested most at Facebook HQ.
Would you like a "dislike" button on Facebook? Or do you think it's an opportunity for people to demean each other? Let us know over on our Facebook page.