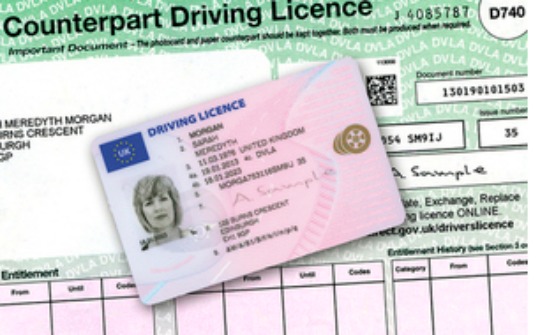 Pay Attention to this important information from the DVLA. I only found out today when I stumbled across the video on You Tube. The Paper Counterpart of your Photo Driving Licence is to be abolished. From June 8, driving licence information will only be stored on a database and will have to be checked online, by phone or by post. Paper licences issued before the photocard was introduced in 1998 are not affected so don't go sticking those in the shredder
There are concerns that this might pose problems for those of us drivers wishing to hire a car abroad. The paper counterpart made the information on endorsement/penalty points readily available to those outwith the United Kingdom. As mentioned above, to view this information from 8th June this year you will have to go online, phone the DVLA or contact them through post.
I am not sure if the DVLA will be sending out letters about this important change. I would have thought if they were to, it would have been done by now.
Part of me is relieved as I always put my paper part somewhere so safe that it takes me a good hour to find it over and over.