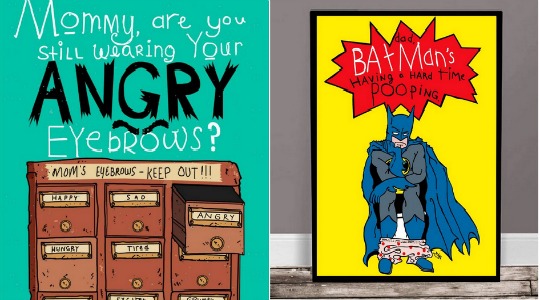 What's the funniest thing your kids have said to you? Hard to think when you're put on the spot I know, but today we got "You can't possibly see me - I'm invisible!", and I remember being told that all superheroes live in a volcano in Oldham.
One Dad, blogger Martin Bruckner from Nebraska, has been turning the things his daughter says into pieces of artwork, and I think they look pretty cool.
My favourite is the Angry Eyebrows one above, but there are an awful lot of really funny ones. He started the cartoons when his daughter Harper Grace was 2 years old, and now she's 3 she's still providing him with some great material.
Their Facebook Page Spaghetti Toes has been so popular that there is now a book, you can buy prints, and you can even get a custom made print of your kid's own funny words. It's well worth a look. :)