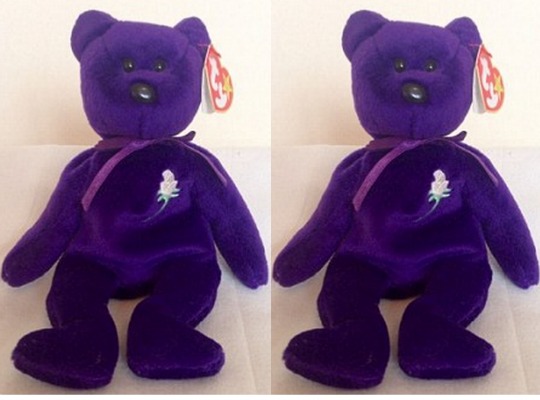 Here's a story that will make you rummage through those toys boxes. A young couple hit the jackpot when they bought a "beanie bear" at a car boot sale in Bude, Cornwall. It cost them just £10, and is worth a mammoth £62,000. The bear itself is VERY rare, in fact it's one of 100 1st edition Princess Diana Di Beanie Babies. This means that Ty Beanie Baby Collectors will want it but also fans of the late Princess Diana.
Have you even picked up something of value at a car boot sale or charity shop? I once bought a cashmere jumper for £4.50 at a car booty in Edinburgh. It felt so beautiful and when I looked up the manufacturer, it turned out to be £400 on the website. I was shocked and enjoyed wearing it even more.
I also used to manage a charity shop in my younger years and we were trained in how to find collectables. Things that you may have at home that are valuable are: Lego & Lego Minifigures, some of these are highly collectable and can go for £££'s. The original Cabbage Patch Kids Dolls, original My Little Ponys, Barbies from decades gone by and Strawberry Shortcake Dolls from the 80's. Anything that was a craze in the 70's, 80's or 90's can fetch good amounts of money.
Sometimes it's the unexpected, my son had a teddy bear he called "Baby" and he loved it so much and took it everywhere. One night, at Bonfire Night, he lost it and he was heartbroken. As soon as we got home I looked online to replace it. Much to my horror, it was a collectable and was going to set me back £120. I ended up getting one from Australia for £30, but that took ages to come.
Moral of the story, check your old toys from your childhood. Even some retro games consoles are sought after, so be vigilant before you sell the stuff for peanuts.
With thanks to The Independent.