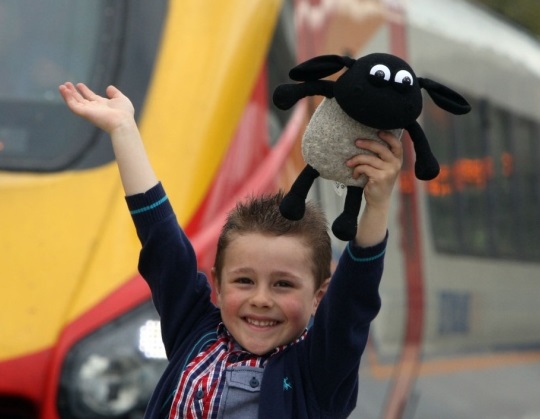 There's lots of ways to have a nice break in the UK, without it costing an arm and leg. Starting with getting there. Now is the time you'll need to start thinking about this if you want to get the best deals for a summer break. So here are some of the top tips we could find to save you cash while travelling to your destination - and back again of course.
Read on to find out more.  And please, do pass on your own tips. I'd love to hear them.
By car
The biggest expense when travelling by car is the petrol, of course. A return trip from London to a holiday on the Norfolk coast could set you back abound £50. So compare this to the cost of travelling there by coach or train first. However, there's more than just cost to consider. By car can be the easiest and most convenient way to travel, particularly if you have young children. And it means you have transport at your destination too.
My husband hates using supermarket petrol, as he says it is full of rubbish that's no good for the engine. But for a one off trip, it is worth considering. Not only are they usually the cheapest source of petrol, but you should also check in advance if the supermarket has any special offers on.
First though, use this website, PetrolPrices.com, to find the cheapest source of petrol near you. Another handy website is Parkopedia, where you can find all the parking locations and prices of destinations throughout the UK.
By train
If there's only myself, or maybe two of us, travelling then this is my preferred mode of transport. It is more comfortable than a cramped car, and you're not exhausted from driving when you arrive. Most importantly, you can get really cheap deals if you book in advance. These aren't always easy to find though.
I don't use travel sites like The Train Line. Not to start with. Although it takes a little more legwork, I have found that you can get cheaper tickets, and better discounts, if you go direct to the website for the train operator.
This doesn't have to be time consuming. If you use National Rail's website, you'll be taken directly to the relevant operator's website when you click to buy a fare. I've found that this can give me a cheaper fare than I would get if I searched directly on the operator's website, while at other times it's the other way around. So, as much as it is a pain, do both searches.
National Rail also lists all special offers on its website, which is well worth checking out. Click here.
If you need to call National Railway Enquiries, use 020 7068 0519 instead of paying for the national rate number. When you're using the website, tick the box next to 'Include slower trains' for cheaper fares. It is in the Plan Your Journey box.
Apply for and use any railcard you are entitled to for a discount. Also look at what you already have. A gold annual rail card can be used in some situations for a discount. Tesco Clubcard points can be exchanged for tickets at a greater value than the points are worth.
By bus
I have to be honest that travelling by coach isn't my favourite. I've done a five hour late night trip before, which was OK as basically I could snooze all the way there. But I do get travel sick in coaches, and despite having only diddy legs, I find them cramped.
Not everyone feels that way, and many find it is a preferable and cheap way to travel about the country.
The two to try are Megabus and National Express. With both, if you book far enough in advance, you can get some great deals. Megabus used to promote itself rather infamously as having fares starting at £1, but I'm not sure if they do that anymore. Certainly the cheapest deal I could get a month in advance for London to Norwich was £6. But that was a lot cheaper than the best rail ticket I could find at £16. Megabus also does rail on some routes.