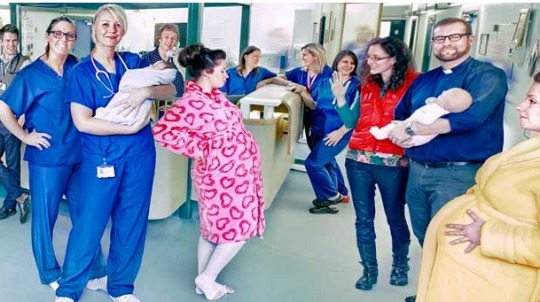 One Born Every Minute (or OBEM) is one of the most talked about programme on television. The beauty of it is that it such a natural thing but watching it on the screen makes it even more fascinating . Have you ever watched it and thought I would REALLY like to be on that show? If the answer is yes, then read on as they are looking for the future stars for the upcoming series.
There's criteria you need to fulfil in order to be considered. You MUST be due to have a baby in October, November or December at the Liverpool Women's Hospital. Perhaps, you know someone that is? If you don't fit these requirements then don't apply as you will automatically be disregarded.
If you do fall into these categories then EEEK I am excited for you, and I demand you to message us, so we can look out for you.
What do you do if you wish to apply? Simply call 020 7033 2311 or email oneborn@dragonfly.tv where you will be contacted by the production team, who will discuss your eligibility.
I watch it and I would have loved to have had my last labour filmed, but not shown on national television. OBEM is a favourite of mine and it give me an excuse to coo and blubber over the beauty that is childbirth. My little boys love watching it too, it actually helped prepare them for the night I went into labour with their little brother.
Best of luck to anyone who applies for the next One Born Every Minute series. You can find more details on how to apply over here.