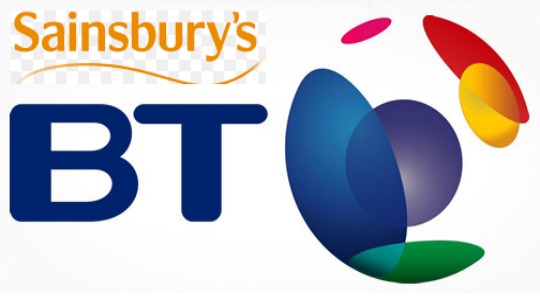 Are you thinking of changing your broadband supplier? If so its worth considering this amazing offer from BT. I cannot vouch for their service as I have never used it, so that would be something you would need to look into yourself BUT this offer is sweet for those who wish to go with them. BT are giving away up to £125 worth of Sainsbury's Gift Cards.
How do you get your mitts on those shopping vouchers?
Sign up to BT Broadband/BT Infinity Package OR if you are currently with BT and have been for a long time, upgrade to Infinity.
Make a note of your Vol Reference/Order Reference number as you will need this later. You will find these in your confirmation email.
Get your broadband installed.
Go to the BT/Sainsbury's Claim page, here
Fill in the form and keep your fingers crossed that you get the £125 gift card. Details of reward amounts are on the claim page, here.
Providing you are eligible, you should receive your Gift Card within 30 days of your broadband installation.
I have heard that customers old and new have been receiving gift cards so it's maybe worth filling out the form anyway. The worst that can happen is you are told that you are not eligible, and best you get money off your shopping.
Full terms and conditions can be found on the claim page, here.