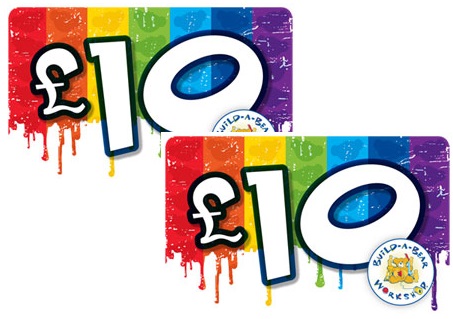 Build A Bear are offering an essentially half price gift card when you spend £25 in store or online.
Once you've popped your items into the basket, and signed in - or continued without signing in - and you'll receive the following message:
Cubgratulations™! Your order qualifies you to get a £10.00 gift card for only £5.00! Give it as a gift or keep it for yourself – it's up to you! Just click "Add to basket" below to add this special gift card offer to your order. Limit 1 discounted card per order.
You can't add it to the same order - i.e. you can't take £5 off of that spend - but you can keep it for the next time you shop at Build a Bear, essentially saving yourself £5. You can of course also gift it to someone. Either way, it's yours to do with as you please, but you only get one per order.
It's worth noting too, that you can make up your £25 out of anything - including sale items!
Thanks for the heads up Matzi2000 at HUKD