Umbro Kids Official England World Cup Football Kit £9 @ ASOS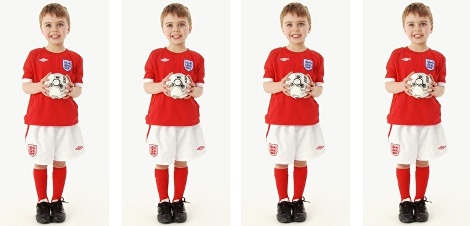 This little football kit from Umbro is just too cute. You get a World Cup designed red top, white shorts and red socks for £10 plus an additional discount when you use the voucher code I have snuck in below. This is an ace deal from ASOS for footie mad kids.
If you would like to shave some more money off the freshly reduced price of £10 (down from a rather expensive £35) then you need to enter the code FAUTLYSWS1312. This gets you 10% more off the price including all sale items.
There are only two size sets left – age two and ages 2-3 – so there isn't a lot of choice here, but if your tots fall into this age gap, then you have just had your lucky break. This is dead cute, really it is. Even I have to admit that, considering I loathe football.
I am surprised that it cost as much as it did though. £35 seems a hefty price tag for this outfit!
Thanks to lucerysmum at HUKD!