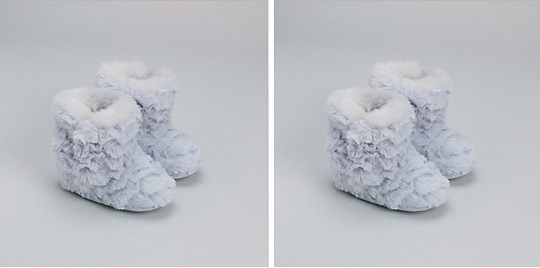 too delicious for words. This pair of textured pixie slipper booties are scrummy and look delectably soft. They have also been marked down from £18 to £9 which is awesome.
These are the softest, sweetest little slipper boots ever. These irresistible baby booties are made of fabulous faux fur with a lovely shaggy texture on the outside. They have a handy velcro side tab to help with dressing and tiny non-slip stars on a microsuede sole.
They are made with 100% polyester with a 100% cow suede sole and are totally machine washable. And if you spend over £50 in the sale, then you can get free delivery too. The sale includes linen and clothing and more baby bits of awesome so take a look and see if anything else catches your eye.