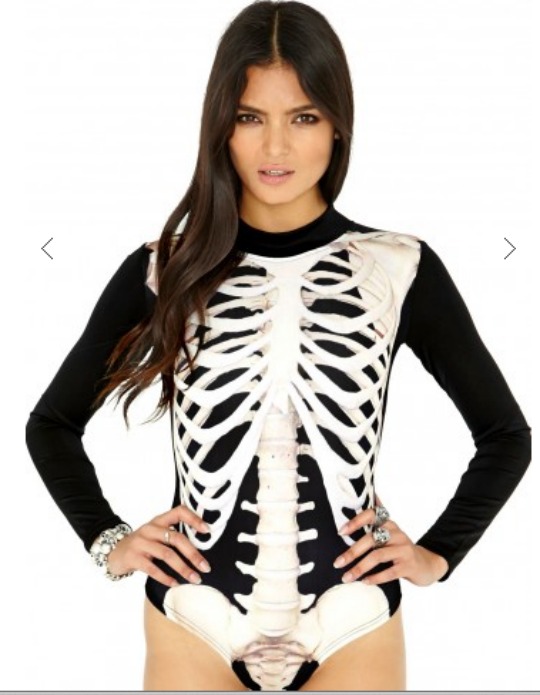 Online clothing store Missguided has some gorgeous garms on sale right now. Their 'Creep it Real' range for Halloween is unlike anything else I've seen.
I am especially loving this Malvolia Skeleton Bodysuit, just £14.99, but what a cute and funky twist on your Halloween dress-up options. I am wondering if I could get away with wearing it to the school Halloween disco. Hmm. Or, as the Misguided website says, great for adding a little Gothic touch to your all year round wardrobe. This Trula Bite mini dress (£19.99) is groovy too.
Misguided does Saver Delivery for just £1.95 which takes up to 5 working days so you could take advantage of that and still get your clothes in time for Halloween. Standard delivery takes 1-3 working days and costs £2.95. Next day delivery (order by 21:30 Monday - Thursday) is just £3.95 or FREE on all overs over £40.