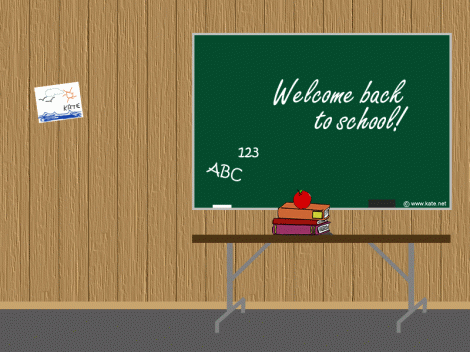 This month we've really been working hard to hunt down awesome back to school deals and goodies, and the efficient Lynley has been turning up some brilliant voucher codes that knock much needed pounds off your shopping. This feature is one big voucher fiesta with some reminders of great codes we've already found, and some new ones for you to enjoy. Read on, shop, and laugh in the face of the recession.

Lloyds Pharmacy are offering a 20% discount on all back to school essentials that expires on 30th September. Using the code BTS10 you can sort out your medical supplies in time for the winter bug routine (yes, I can also see them germs dancing with wicked glee) and lice infestations.
KTWO Stationary have given PlayPennies readers an exclusive 20% discount on their school supplies and planners with the code PP20. We reviewed some of their products yesterday so go and take a look at their Back to School calendar and organiser in our Reviews section. This is definitely a great online store to shop for things to help you get organised over the school term.
Marks & Sparks are offering free delivery on all schoolwear with the code SCHOOL10. This expires on the 14th of September so hurry up and get shopping if you need to get some essentials. This has no minimum spend and you can also take advantage of their great schoolwear discounts at the same time.

Barratts, the lovely shoe people, are offering 10% off their back to school shoes with the code SCHOOL and shoes start from around the £16 mark. Although I was amused by the fact that their school shoes link includes high-heel and ladies court shoes. Erm. Can older kids wear those to school?
For the parents who plan to cycle to school/work/around, the Halfords sale for the bank holiday weekend will make you dance with joy. They are offering 50% off Reebok kids and adult bikes with some products marked down even more.
Expiring on 05 September is a nice ASDA code that gets you free delivery on schoolwear orders over £5. Use the code school2 to get your free delivery sorted out and enjoy their almost silly low prices on school clothes.
Abe Books, one of the biggest and most popular online bookstores, is offering some big savings on school books and textbooks. Some prices are down by almost 90% and you can choose between new or second-hand, and some booksellers offer free standard postage in the UK too.

Woolworths are currently in the midst of their summer sale with electricals, bedding, and furniture marked down by up to 50%. If your tots are heading off to school for the first time and you're planning a revamp of their bedroom then this is a good place to start.
There are a few Tesco codes that will do nicely for the back to school indaba. The first is a free delivery voucher on all orders over £50 at Tesco Clothing and the second is 1/3 off all back to school clothes. That's some nice savings right there!
WH Smith have sorted a 75% back to school sale that made me laugh because they included some truly odd things in it. I mean, who still uses VHS? Really? Anyway, this should sort out any desperate stationary needs you might have.
I also found a deal at Sweetfeet for 40% off all shoes so you can nab yourself a divine pair (that will have mums at the gate gasping at your style and brilliance), while also sorting out some toasty boots and wellies for your kids.
Waterstones are offering some gorgeous books at 40% off in their back to school bonanza and they've broken them down into age-specific categories too. In my feature about preparing for school our experts actually recommended two of the books included in this sale.
Direct Schoolwear have a nice offer happening at the moment where you get 10% off all lines with the code MSDSW. It expires on the 10th of September and you get free delivery on all orders over £30 if you live in England, Wales and Scotland.
The deals are not stopping! Quiz have 10% off all back to school products with the code MVCBTS that will cut some prices down neatly. Although they are a little pricey to begin with so I'm not too sure if this is as good a saving as some of the others. This expires on 12 September.
And finally there's a three for two offer on at M&Co on selected back to school items and they stock quite a nice range of stuff for you to choose from. You don't need a code for this one, just amble on over to the site and see what's included.
Well, there you go. Those are some of the best voucher deals on back to school items this month and I hope they help you cut those costs in half. Happy shopping!