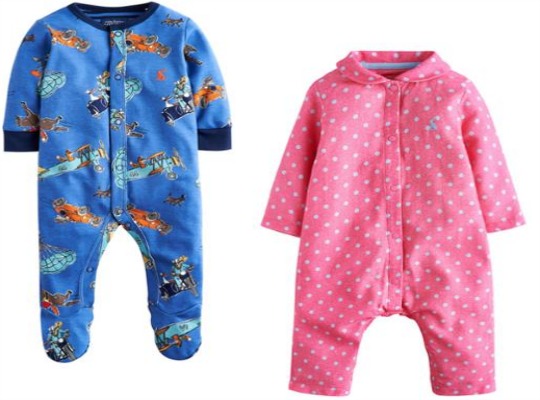 I am delighted to see that Joules have joined in on the New Year further reductions. That means that now you can grab a child's item of clothing from just £2.95. Joules is VERY popular so don't hang about or you will miss out! There's one page full for each boys and girls, with plenty of variety for both.
Why is it that Joules is so popular? I used to only see it at farmers fayres and countryside days out, now they are opening wherever they can. I reckon it's the nice simple design of the clothes, and the lovely prints they use. You won't find anything tacky on the Joules website!
The Baby Girl's Woven Sleepsuit* is made from 100% cotton and is now only £11.95. This had been £24.95! This Padded Popper Pram suit* is worth it's £19.95 price tag without a doubt! It carries the Joules logo on the front and comes in Regal Blue.
For £6.95, you can get these Girls' Fleece Lined Slippers*, and they come in two different designs. There's LOTS of hats and matching bibs for boys and girls at just £2.95 each and they are great for jazzing up boring, plain sleepsuits. Like this bib* and hat*.
Joules offer a FREE Click and Collect service or you can opt for delivery at £3.95. Pssst.....check out the women's section too, there's lots of bargains!