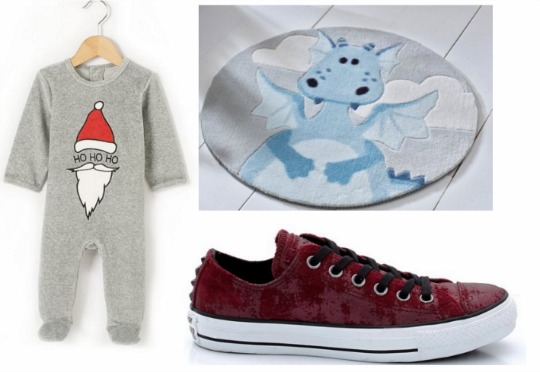 La Redoute are just the gift that keeps on giving! Spend just £50, £100 or £200 and save £25, £50 or £100 on your order. Just use the code 8574 to get £25 off £50, £50 off £100 and £100 off £200 at the checkout. This is available on all orders and includes already discounted lines and brands! You can't help but get bargains with those promo codes. What are you waiting for?
Why not check out the La Redoute Sale*? It's full to the brim with great deals and you will save even more money buy spending at least £50 and using the promo code.
Look at these bargains from the Sale: Baby Two Piece Velour Set* was £11 now £8.25, Double Breasted Coat with Belt* was £69 code price £26.75, and Milo Dragon Rug* was £23 now £17.25.
We are loving this Santa Baby Velour Sleepsuit* that's reduced from £11 to just £8.25. It's adorable and nice sleepwear for this time of year. I am grabbing one for my tot's Christmas Eve Box.
You can opt for Click and Collect which is FREE, or £3.99 for home delivery.