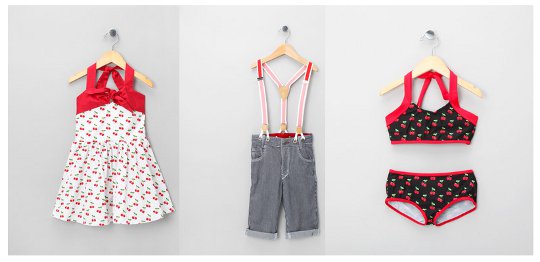 There's up to 50% off toddler and children's clothing from Rockefella at Zulily, with these gorgeous clothing items ranging from £11.50 to £35, instead of £19 - £58.50.
Zulily is a new website that's just launched in the UK and it's basically Groupon for parents and children. They don't do days out and experiences, but have offers on three or four brands each day, and unlike Groupon, they stay live for three days, giving you chance to actually get online, choose and order. Today's offers include P'Kolino and Giorry and tomorrow brings up to 70% off on Galt Toys, HOTmilk Lingerie and Green Kids.
Today's sale, which lasts till the 26th, has both swimming attire and clothes perfect for a UK summer, available from sizes 3 – 6 months to 7-8 years.
Postage is a rather hefty £6.95 and can take up to two weeks to deliver, so it's worth buying a few things together and just making sure you're not on a deadline for it to arrive!