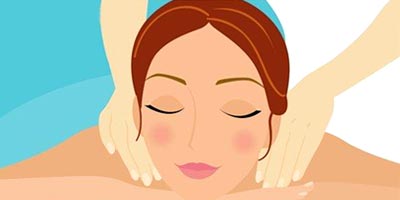 You read that correctly, dear PlayPennies fan, Aldi have a range of products for Mums this Mother's Day and they're all coming in at bargain prices. We challenged them to create gorgeous Mother's Day bundle for under £15 so we could see if they were not only well priced, but also well worth it.
The hamper we received had the Anti-ageing hand cream, anti-ageing body butter and a ladies pyjama set and here are the results...
Lacura Naturals Premium Anti-Ageing Hand Cream

This cream doesn't have a powerful smell, in fact it is barely there at all. All the mums approved of this fact.
"It doesn't clash with my perfume or leave a lingering trace on my skin," said Emma, "I love the fact that it just sinks into my skin and leaves nothing but softness behind."
The cream is light and there is absolutely no stickiness or residue left on your skin once it's been absorbed. It also doesn't take very long to massage into your skin so it's perfect for really busy mums that want that extra bit of moisture but need to carry on typing, tidying and so forth.
"It leaves your hands soft and feeling moisturised without being left slippery and slimy," said Sarah.
The cream has lotus flower extract that strengthens, supports and improves the appearance of the skin.
The hand cream sells for a mere £2.99, you only need a driblet every time your hands feel dry and it works a charm. A bargain basement price for a good quality product.
Lacura Naturals Premium Anti-Ageing Body Butter

I am one of the first to look dubiously at anti-ageing body creams and butters. If they don't have a tangy, medicinal smell then they leave me feeling extremely gooey. The Lacura Naturals range isn't entirely devoid of these issues, but it is really lovely to use.
"I must confess that the packaging doesn't look very 'premium' at all," said Sarah, "It doesn't smell premium either. In fact, it doesn't smell of anything at all."
While Sarah didn't notice much of a scent, hat I did sniff out a bit of a medicinal whiff when I first applied the cream. However, this was instantly gone once the cream was rubbed onto my skin and I was quite impressed.
"I believe the lack of smell is a good thing," said Sarah, "There's nothing worse than creams with an overpowering smell and this one won't clash with whatever perfume you decide to wear."
It seems all ladies have this concern then...
The cream itself is light and frothy, there is no residue, no stickiness and absolutely no gooey feeling after you're done. I adored it and will probably keep on using this product from now on.
"When I hear the words body butter I think 'heavy' cream that leaves you greasy and shiny for hours," said Sarah, "This does neither of those things! It's thick enough to do what it's supposed to but doesn't leave me feeling like I've suffocated my skin. I like it!"
The Lacuna body butter has Kukui Nit for protection and Bambus from bamboo for strength.
Coming in at £4.99, this cream sits in about the same price league as most body butters but it has a certain something that makes it really well worth a try.
Ladies Pyjama Set

So mum has now got her hand cream and her body butter so why not net her a set of super comfy pyjamas to lounge around in after she's pampered herself? The set comes gift packaged already (bonus!) and are made from satin.
You get a cotton vest with a satin binding around the top edge and the mums got their sets in either pink or lilac. The pants are completely satin and unbelievably silky on the skin.
"They felt wonderfully luxurious to lounge around in and were incredibly comfortable too," said Sarah, "Lots of room to move without looking like clown trousers."
Personally I have to agree with Sarah. These pjs are so comfy that you honestly do not want to get out of them. If I didn't have a preschooler who would grow up thinking that wearing your sleepwear all day was normal, I would, well, wear these all day. Yum
They cost (wait for it) only £5.99 making them a fantastic bargain set that looks and feels great.
The other products that you could use to mix and match your Mother's Day gift box include a silk scarf for £3.99, day and night creams at £4.99 each and a gift plant box that comes in a hat box style package for only £2.99.
And Finally
You can magic up a really nice gift box for mum with this range of products from Aldi and it will both look and feel expensive, when you've only spent £15! I heartily recommend this for anyone that would like to create something special but is working with a limited budget.