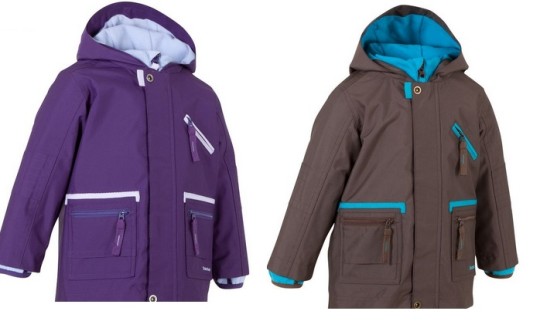 Decathlon have an amazing offer on Quechua jackets, down from £22.99 to £3.99, and there's free click and collect if there's a store near you. If not, home delivery is £3.99, which still makes this jacket cost £7.98.
So what makes these three in one?
Well, the waterproof outer is just that, but it also has a removable inner fleece and the whole thing can be converted into a simple gilet in a matter of minutes.
Reviews on them are great too, saying they're properly waterproof and perfect for the price.
The purple is currently available in 12 months and 4 years, while the blue is available in 12 months, 18 months and 2 years. Grab it while there's stock. It's a brilliant price!
Thanks to Emma from Facebook