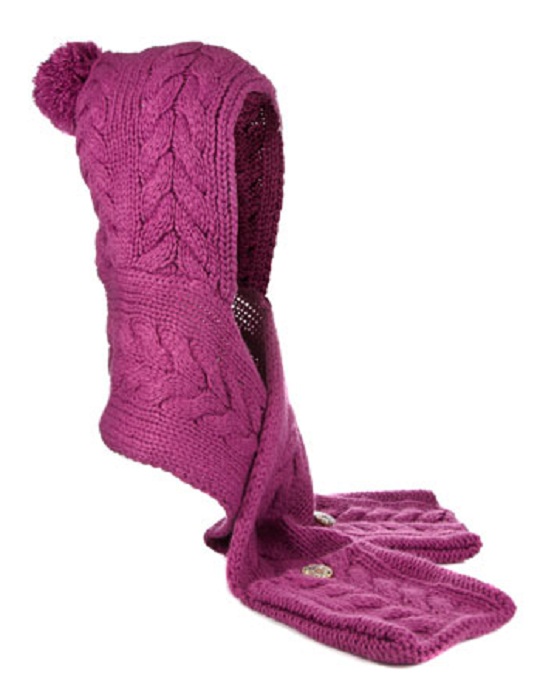 Save 50% on the purple girl's Jolly Onesie Scarf from Accessorize. Accessorize has marked down this really cute and super handy Onesie from £14.00 to £7.00. Hurry and get one for your little girl before the winter's over.
This is really cute. Wrap your little girl up in a bit of style and convenience with a pretty purple onesie. The onesie is a hat or hood, scarf and pockets or mittens all in one, so handy. Imagine being able to keep your head, neck and little hands warm all with one garment. Or you could use those pockets at the ends to carry stuff. It has a chunky knitted style, cute ditsy button on the pocket, pom pom detailing and a lovely purple colour.
I really love that it's not only cute but really practical too. You don't need to remember a hat and gloves and scarf, just the one onesie, fabulous. Let's hope that's the end of losing scarves and woolly hats this winter!