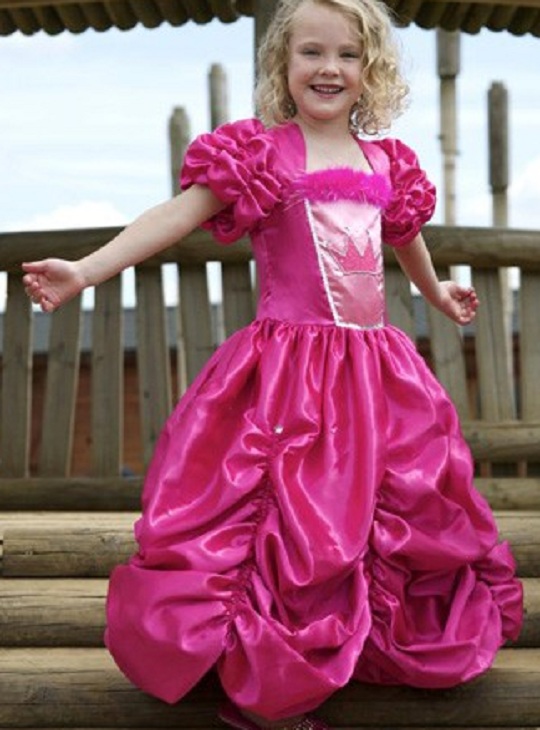 This beautifully made Lucy Locket Princess Crown dress from The Kids Window which was £38 has been marked down to just £25.74. What a bargain! Standard Delivery costs £3.99 and you pay an additional £2.50 for each extra Lucy Locket item. If you're in a desperate hurry, Next Day Delivery costs £8.99 plus £3.00 for each additional item. For next day delivery ensure your order is placed before 12 noon. Orders placed on Friday will be delivered Monday.
Hear ye, hear ye! The ultimate princess dress in vibrant hot pink is available now! With puffy hot pink sleeves and a hooped skirt, this beautiful hot pink satin dress is perfect for little princesses.The bodice panel is hand decorated with a sequinned crown design and finished with hot pink fluff.
Available for girls aged three to eight this is the perfect gift for any little girl who loves to dress up and play imaginary games. The Kids Window also offers king costumes and a variety of capes for boys so take a look at their website – you're sure to find something special to delight a special someone.