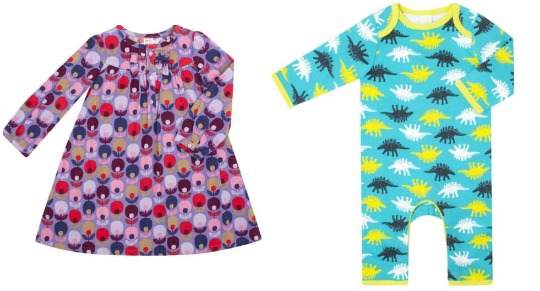 Boots have an offer on at the moment on their Mini Club baby and children's clothing range, where they have reduced many lines by to to half price. With clothing starting from as little as £1.87 there are some great bargains.
The cheapest item is a Girl's Long Sleeved T-Shirt* for £1.87, and it;s available in all sizes from 6 months to 6 years. There are some beautiful girl's tunics for £3 each, boys long sleeved printed tees for £3, and packs of 2 baby tees for £4.
Although there are only 80 different styles in this promotion, availability of sizes looks really good on all that I have looked at, so it's not a case of this being the lingering sale bits (that's in the clearance section*!).
Boots seem to have tweaked their delivery prices again, and now it will cost you from £3.50 for home delivery, it's free when you spend over £45, and these Mini Club clothing items can be collected from stores for FREE.