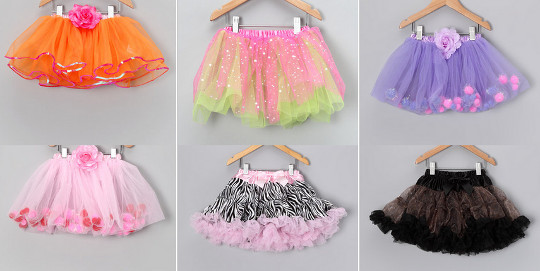 There's up to 40% off Pochew tutus and accessories for girls at Zulily. With accessories from £6 and skirts from £8.50 these are perfect Christmas presents.
I bought a similar little dress for my daughter a couple of months ago, and she just adores it. Annoyingly, I paid more than double what these are going for, so I'm really particular about when she wears it, rather than just letting her have fun. It is absolutely gorgeous though, and transformed her nice birthday dress into a beautiful outfit that everyone commented on.
The gift box would be an excellent present and the little socks are puffy in all the right places and are oh-so-cute!
This offer is available until Friday 26 October at 6am. Zulily orders usually take 10-14 days to deliver, but whenever our mail arrives, it's a little like an early Christmas!