Peter Rabbit Cupcake Kits £6.99 @ Zulily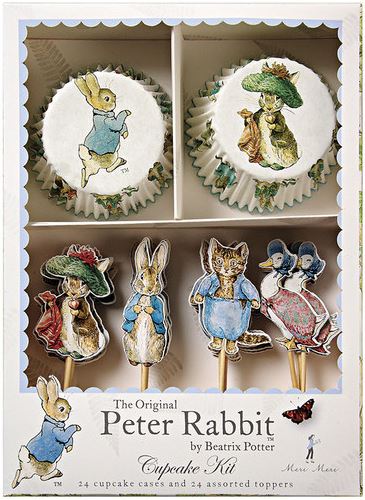 Zulily UK have a special offer on two absolutely gorgeous Peter Rabbit cupcake kits, with either kit going for £6.99. 
These cupcake kits are so beautiful they make me want to arrange a spring tea-party, just so I can use them - and all the rest of the Peter Rabbit add-ons too.
There are two different kits in the Zulily sale.
The first is the Easter cupcake kit, which comes with 24 cupcake cases and assorted toppers. The packaging has a lovely Easter banner decorating it that I would totally cut out and incorporate into the decor somehow.
The cake toppers feature eggs, Peter Rabbit and Jemima Puddleduck. The other set isn't Easter specific, but the two together would be awesome decoration. This one also has 24 cupcakes and 24 assorted toppers too, but they are all characters from the stories.
Seriously, what would be cuter on a Spring afternoon than an outdoor tea party with Peter Rabbit and the rest of Beatrix Potter's imaginary friends?
You have to register with Zulily to be able to see the products, but that's not a big deal. We do a large part of our birthday shopping from Zulily already!