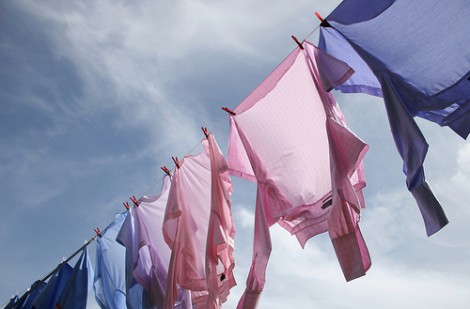 Aaah, there's nothing like a free sample of a yummy smelling washing powder to kickstart the weekend is there? Ok, yes, maybe there is, but for now let's enjoy this free sachet from Surf with Essential Oils because, well, it's free.
To land yourself a free sample of their latest range of scented washing powders, all you need to do is tell them your secret tips for beating an impossible stain. If you share your wisdom with Surf it could be talked about in kitchens across the country and you get a free sample to say thanks so much for sharing.
My deep inner cynic wonders if they will use your tips to make better washing powder but perhaps that's just clever marketing. Either way, you get to try out any one of their five new fragrances that sound absolutely delicious.
You can choose from Jasmin & Black Gardenia, Vanilla & Black Orchid, Lavender and Oriental Blossom, Sunshine Lemons & Bergamot, and Tropical Flowers & Ylang Ylang. The one that really appeals to me is the Vanilla & Black Orchid, I have a real thing for vanilla. What about you?