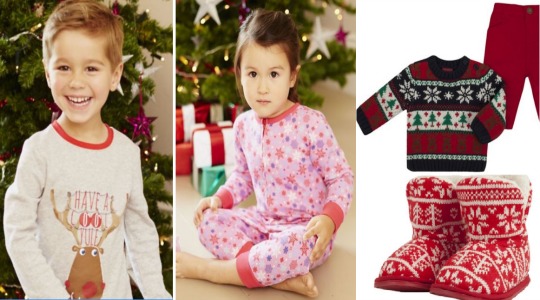 This is a Black Friday Weekend Deal, so you will need to be quick with this one as it's ending soon. Boots have Selected Mini Mode Baby & Kids Clothing on a Save 25% promotion, but these items are also included in the Christmas 3 for 2 Mix and Match! I love it when offers stack - you get so much more for your money!
As an example I added 3 sets of 2 Baby Girl T-shirts to the basket, and instead of £24 it came to £12 for 6 T-shirts!
There are around 200 different Mini Mode clothing items included in the Save 25% promotion, starting from £1.87 for a long sleeved t-shirt, and there are even some festive items in there too.
There are snowflake patterned Slipper Boots or a Snowflake All-in-One now £7.50 each, Christmas PJs now £9, or a full Baby Boy Christmas Outfit for £16.50.
The 3 for 2 offer is not a separate Mini Mode offer, but is part of the main Christmas Mix & Match 3 for 2 offer, so you don't need to buy just clothes if you can't find 3 things you want, but they can be mixed with the gifts, toys, and bathing products in the offer too.