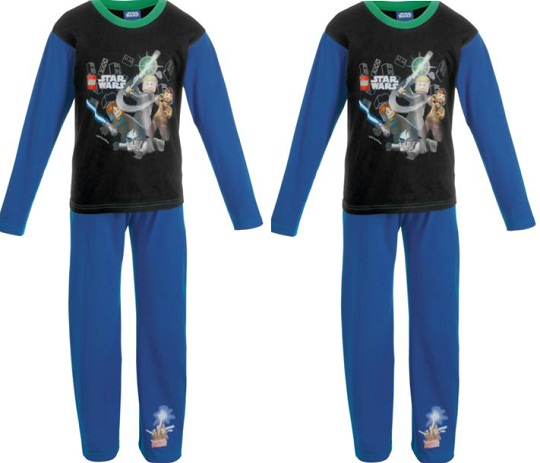 I have to confess that I dislike the whole Lego taking over Star Wars thing and the fact that now most of the merchandise I find for Star Wars has been Legoed. Still, I am outvoted by the small humans in my family as they love it and this PJ set from Argos, down by half price, was a hit for them and my wallet at only £4.99.
Whether they are fighting for the Republic or want to embrace the Dark Side of the Force, your young Padawan Jedi will love these Lego Star Wars pyjamas. You will find them in ages from 5-7 years old and most of them can only be reserved instore, they are out of stock for delivery.
Never fear if your store fails to provide you with Force-driven pyjamas though, there are loads of other cheap Star Wars clothes on sale at Argos now too. You can get t-shirts, dressing gowns, hoodies and more too.
Thanks to andywedge at HUKD!