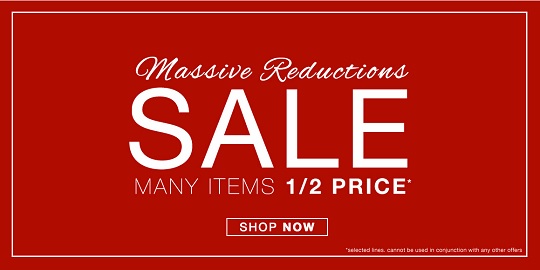 Peacocks have a sale on at the moment with up to 50% off, and for this weekend only, there's delivery from just 99p.
There are girls t-shirts from £2, and 3-packs from £4, all great for layering.
Girls' skirt and leggings sets are available from £4, and pull on jeans from £6.
On the boys side of the isle, there's a t-shirt at £1.50, and trousers from £5. There are also 2-pack polo shirts from £6 and pull up jeans from £7.
For Angry Bird fans there's a onesie for £9 too.
And while you're shopping for little ones, don't forget yourself either! There are women's t's for around £5, with short sleeves, and long sleeves. It can get so hot indoors in the winter, it's all about layers!
The prices are okay, but with this wet, cold and rainy weather I love that I can order online for 99p and not set a foot outside!