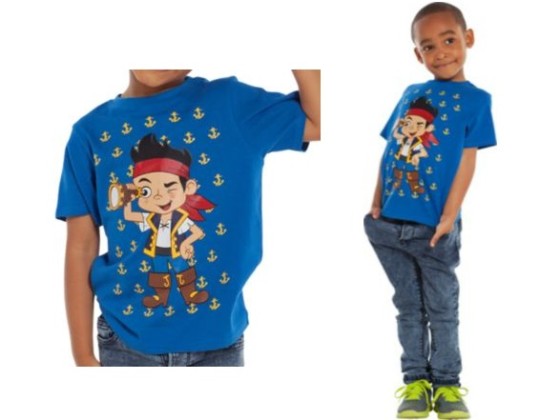 Argos have reduced the price of the Jake and the Neverland Pirates T-Shirt to £1.99, down from £3.99. It's not available for delivery, but needs to be collected only, and you'll need to check stock - it's available at 3 of the 5 stores around me, then not for about 15 miles again, so it's a bit hit and miss, as is often the case with Argos.
For fans of Jake and the Neverland Pirates, this would quickly become a much loved item of clothing and at the price it's worth having spares too.
The t-shirt comes in sizes for 18 months to 5 years, but just note that this is one of those that has different product numbers for different sizes.
Like I said, the sizes and availability are a bit hit and miss, but you know if you're looking for one, you'll be happy to nab it at this price.
Thanks for the email, Karen!