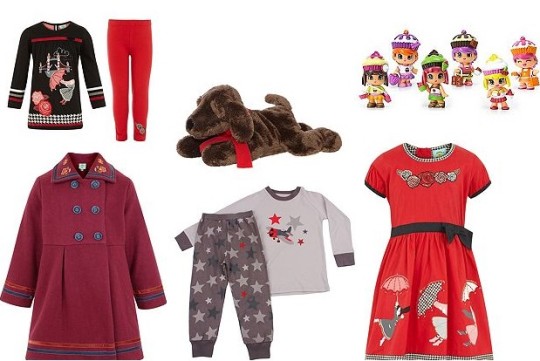 House of Fraser has a Flash Sale on tonight only, ending at 5am. They have up to 50% off toys and up to 40% off clothes, including Joules, Armani Junior, and Minene. The prices you see on the sale items are the prices before the discount is applied at the checkout.  There's free in store collection available, but standard delivery is £9.
It IS House of Fraser, so clothes especially aren't dirt cheap or anything, but there are some absolutely beautiful pieces of not overly absurd prices, like for example the gorgeous Uttam Girls Velvet Trim Wool Coat* reduced to £28.80 but £17.20 at checout or the exquisitely beautiful Uttam Girls Bow A-Line Dress* reduced to £16.80 is now down to just £10.08. Really good prices for a great quality brand, I think!
Toy prices start from £1 - we're talking Loom bands here, really - but there are other good-for-stocking filler gifts from £2.
Stock seems to be moving pretty quickly, especially in kids clothing so don't hang about.