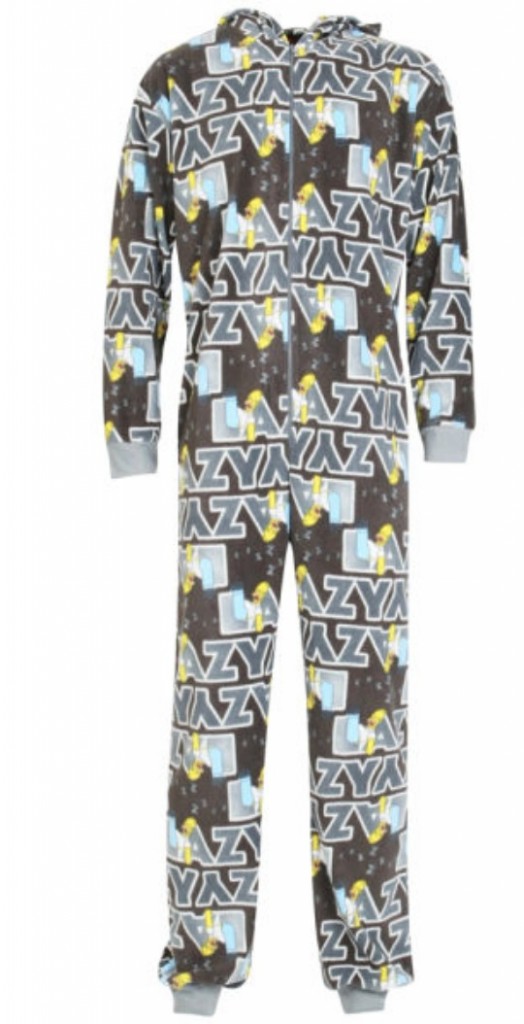 Judging by my Facebook friends, there can't be too many people on the planet who didn't get a onesie for Christmas this year, but if someone in your tribe is feeling left out then check out this Homer Simpson Men's Lazy Printed Onesie - just £14.99 at Zavvi.com right now.
That's a saving of £30 (and one penny!) and you'll also get free delivery.
There's only one review of this onesie on the Zavvi.com website but it's super-positive. Here's a snippet of it, to give you an idea:
"The first thing I noticed was how soft this onesie is, it's made of a super-soft fleecy material which I love!"
It's available in sizes Small, Medium, Large and (in true Homer Simpson style...) Extra Large.
Just perfect for lounging around eating leftovers for the next few days!