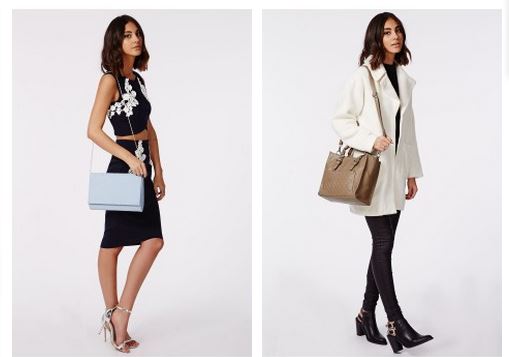 Pop on over to Missguided right now to take £9.99 off any order of £9.99 or more! Yep, you can essentially get your order for free. It looks like you'll have to be going for full priced items, rather than sale items, and we've tested this code on dresses and leather look leggings.
Click here for the Missguided website*
Discount: £9.99
Code: NICE  Expired
We've done some quick testing, and this code can be used on some dresses, leggings and handbags. A lot of the items are priced at £9.99, meaning you  just have to pay postage.
Obviously as a glitch Missguided may choose not to honour it, but we hope that they will! You may have to have a play around with the items in your basket - my first attempt said the code wasn't valid, but the next one worked. Also, it looks like it's not working on PayPal purchases, but is on card payments.
See if there's anything you can pick up - a little Christmas gift for yourself!
Thanks to deals_k_01 at HUKD