Free Delivery on All Orders @ Topshop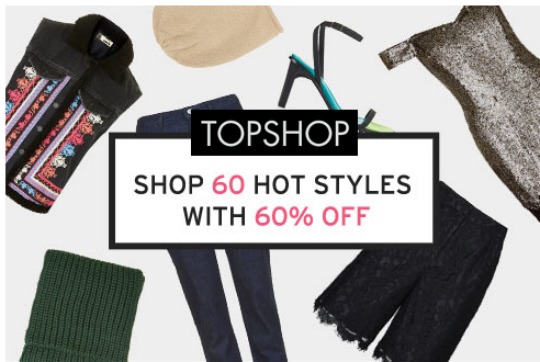 Any Topshop fans out there? I haven't shopped there for a long time, but having another look today there are some really great things in their sale, with prices starting from £1 so a free delivery offer on every order is a great way to grab yourself a few cheap treats. And I had no idea they did a Maternity Range either.
There is no code to enter to get Free Delivery, it is automatically applied at the checkout on every order until Friday.
If you love their clothes, shoes and accessories then you are in luck as there are still nearly 1500 sale items left to choose from, as well as all the regular stock.
The Maternity Range* is great and that proves you can still stay on trend all the way through your pregnancy, with stylish clothing that you won't find in Mothercare!
Even though I am sized out of their clothing range (I never even knew there was a size 4) I am very tempted by some of the shoes, bags and accessories. Free delivery means we don't even have to venture out in the snow.