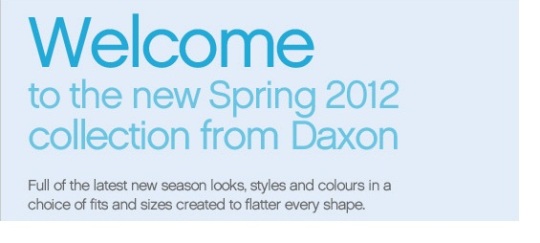 Daxon has started a free delivery voucher code that is only valid for the next few months. You do need to spend over £60 to take advantage of it but it should help anyone thinking of getting their entire summer wardrobe in one big package.
The free delivery voucher code at Daxon is 8024 and it is valid until 31 September 2012. You may find that the deal won't work with some items on the website. I was reading through the terms and conditions and they said, vaguely, that the "offer not valid on certain internet-only products indicated on the website."
That could really mean anything so keep your eyes peeled while you are shopping so you don't get caught out by this and end up paying a random delivery charge. I am also going to see if I can locate some other deals so you can get discounted shopping too! I know that there is a voucher code 8035 that will get you 15% off though!