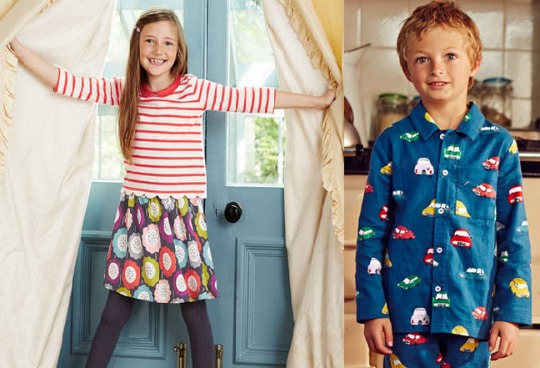 Oh how we love a good Boden bargain. Get your butt over there now where you will find an extra 20% discount has been applied to sale stock. Meaning sale items start from only £4.32. Get FREE delivery and returns when you enter promo code A72P at the checkout. It's not often you can buy something for £4.32 from Boden so be fast to avoid disappointment. If you have been put of by their prices previously, then you need to have a look. Now's the chance to try them out.
Here's my top picks of the Boys Sale Items: Glow in the Dark T-Shirt* was £14 now £7.84, Woven Pyjamas* Was from £22 now from £10.56 and Printed Shirt* was from £26 now from £6.24.
And for the Girls: Pretty Printed Skirt* was from £24 now from £7.68 and Printed Wellies* from £24 to £15.36.
Remember to use the promo code to get FREE delivery and returns on your Boden orders.
You can find Boden promo codes and lots for other retailers over on our vouchers page.