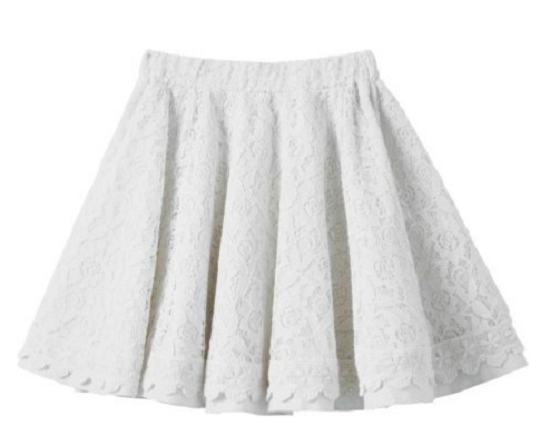 The Emma Bunton range is actually very pretty and this lovely little lace skirt is usually on sale for £7.99. Now it is down to 99p which is substantially less than half price and you can click and collect instore tomorrow. There's a few other 99p bargains on kid's clothes and I've listed them below. We know stock may be limited but what a bargain if you can grab some things!
This lovely lace skirt from the Emma Bunton collection isn't too froo froo for the little girl who doesn't like excess lace and isn't too boring for those who like a bit of pizzazz. It would look amazing if you used it with a formal outfit for a birthday party or family event and dressed down with easy tees and shoes for school and playdates.
The base of the skirt is made from soft woven fabric with the delicate lace overlaid on the top to give it a very sophisticated and elegant look. If you fancy there are quite a few other styles available in the Emma Bunton collection that are on sale.