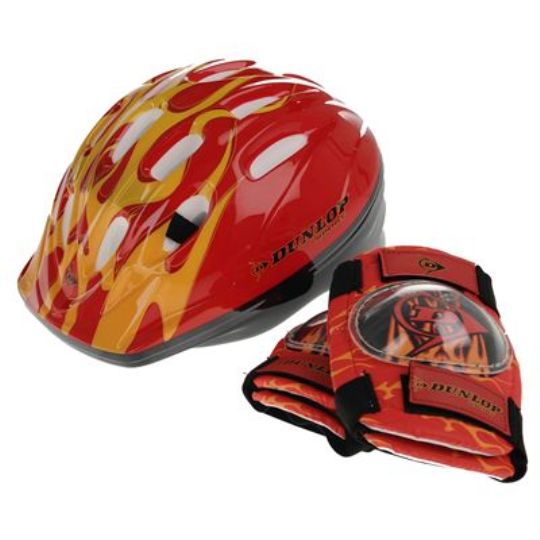 Sports Direct has reduced the price of this Dunlop bike helmet and pad set from £19.99 to £6. The reason I have written £9.99 is because you will have to pay for delivery which will add to the price. Expensive delivery charges!
The Dunlop bike helmet and pad set is the ideal starter kit for young cyclists. The bike helmet is hard wearing with an adjustable strap and airholes for improved ventilation and comfort. I rather like the flashy flames painted onto it as well!
The elbow and knee pads come with a durable outer moulded shell for protection against crashes and bangs and the fasteners are adjustable for a more comfortable fit as well. While the helmet is adjustable, it will only fit heads 48-52cm in size so little ones with tiny heads or enormous ones may have to look elsewhere.
Oh, and with these delivery charges it is worth adding to your pile of stuff – check out their sale items at the moment. Many of them are at excellent low prices right now.
Thanks to fairycake88 at HUKD!