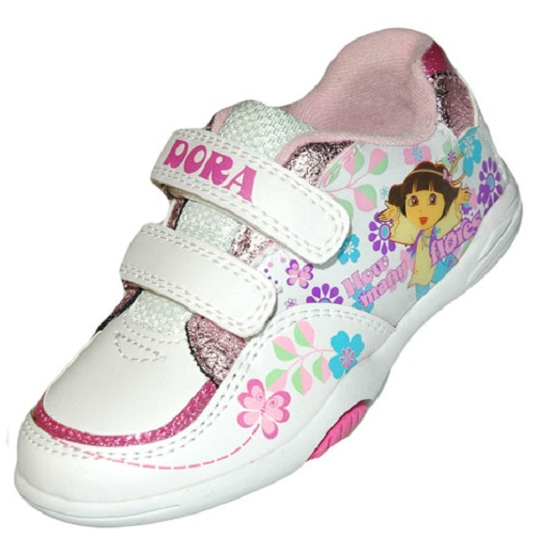 Let little girls go exploring with these cute Dora the Explorer trainers from the Kids Shoe Factory. They were originally priced at £12.99 but have now been reduced to £7.99 so you're getting a lovely £5.00 off.
Get some super cute trainers from the Kids Shoe Factory. These are just one of the pairs of adorable girls' shoes with kid's favourite cartoon characters on them; they also have Barbie trainers and many others. If you're not looking for trainers or you're looking for something for the boys go have a look at the rest of the site too. There prices are brilliant and affordable and they have everything from slippers to sandals and boots, loads of them with funky cartoon character designs.
These particular trainers are white and have two hook and loop straps across the top for comfort and to be able to get them on and off easily. You'll find a Dora the Explorer print on the side of the trainer, perfect for any Dora fan.