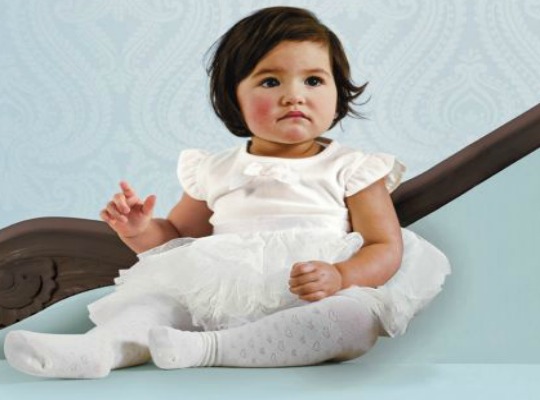 I have some valuable advice for you all! Buy your party dresses for your wee ones now! Party dresses tend to go into hiding until the run-up to Christmas but you can buy occasionwear in bridal departments of stores like BHS and Debenhams. These are at a premium cost and if you want to avoid that, then make use of the reductions happening all over the retailers now. This Cream Baby Occasion Dress is a prime example, it would suit parties, wedddings, christenings along with any other functions. Its for sale at Argos and has been reduced to only £5.19 from £12.99.
The Cream Baby Occasion Dress is quite formal looking but would suit family get-togethers without looking over the top. It comes in sizes 3-6 months right through to 12-18 months.
With a bow detailing and a ruffle skirt, your little one will be mobbed with attention everytime they where it. The upper bodysuit part is made from 100% cotton and the skirt is 100% polyester. This means you can machine wash it at forty degrees which is great because handwashing and baby clothes just don't mix!
Reserve and collect the Cream Baby Occasion Dress for FREE or pay £3.95 to have it delivered.