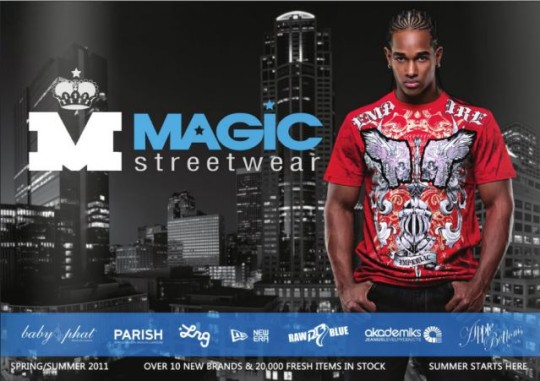 Magic Streetwear has up to 85% off clothes for men and women, giving you some fab outfits at pretty good prices.
I'm really looking forward to shedding the layers for a while, and enjoying the sun on my skin, but lets face it, the summers pass so quickly and here in Britain our time between long sleeves is pretty short lived, so it's pretty smart getting ready for the next cold spell in advance, and with offers like this one from Magic Streetwear, that doesn't have to be overly difficult or expensive.
One of the best offers currently available on the site is 70% off the Akademiks Mens Urban Hip Hop Hoodie , reduced from £49.99 to £14.99.   It's a full zip, overlapped button fastener, pull string fitted hoodie, so should keep the could out nicely.
Another great offer is 85% off Baby Phat Jeans reduced from £69.99 to £12.00 These dark indigo jeans have a number of small rhinestones on the back pockets. There's bling rhinestones on the leather patch on the back of the jeans.
Regular UK delivery is £2.50 or first class delivery is £5.