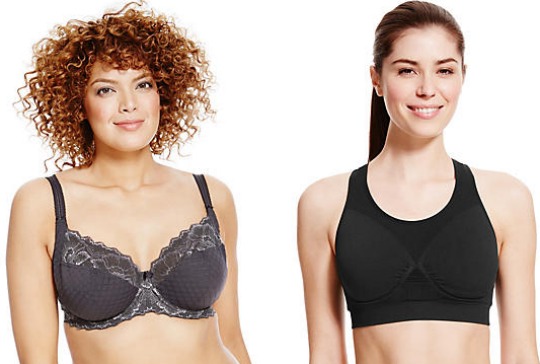 If you are in need of some new bras then I have a great deal for you. Marks and Spencer are favoured by many when it comes to their lingerie (underwear). I am personally a fan and they have most definitely put some much needed oomph into their designs in recent years. Anyway, you can get a two pack of bras for as little as £1.99 just now! The savings are HUGE! Get over there now!
Sizes are limited due to the low prices of these items, but have a look and see if you get lucky.
Here are some what we found:
Save on the £3.50 postage fee and collect you lingerie order for FREE from your nearest M&S store.