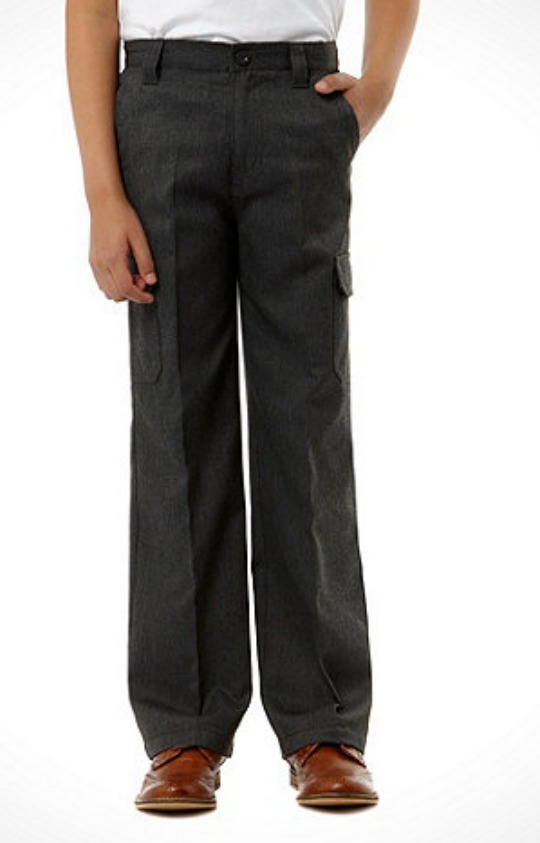 Cargo style school trousers are reduced right now at Debenhams. Normally £10, £11, or £14 depending on the size, they're now just £3, £3.30 or £4.20.
My lads go through the knees of their school trousers at a rate of knots so we can never have too many pairs - which makes this a fabulous deal to my mind. But you'll need to move fast - age 10 and 11 sizes are already out of stock and age 9 size is showing low stock.
This cargo design is very popular with my kids too, adding a trendy twist to boring old school trousers. They come in dark grey with a flat front, zip fly fastening and two spacious cargo pockets. These particular trousers have an adjustable waistband too which I find a must for making sure school trousers are a really comfy fit.
They're made of 65% Polyester and 35% Viscose, and are machine washable.
Standard delivery is £3.99 or you can use the free click and collect service and pick them up at your local Debenhams store. Easy peasy!
With thanks to thkarthik @HUKD.