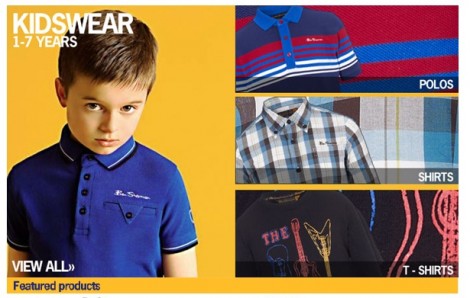 You will either like Ben Sherman clothing or you won't! If you do, then this fabby online discount code will get you 20% off any item in the store. At least on the clothing, which is what I tested it on. It worked on sale items too for a double bargain. The code is valid only for this weekend.
Click here for 20% off Ben Sherman clothing
Discount: 20%
Offer code: FF20
Expires: 29th November 2010
To use this code, go to the Shopping Bag page. Enter it in the Offer Code box at the top of the page. It is applied immediately, so you don't have to wait till you get to the order confirmation page to see if it works.
My other half spent his teen years in the 80's roaming about the countryside on his scooter and generally doing Mod type things. For him, it isn't a shirt unless it has a button down collar. Not something I understand myself but apparantly it is important! Still he probably doesn't understand why I need so many pairs of shoes. Personally, I find the prices on here a bit steep, but if you're after something that hasn't made it to the discount designer stores, then this is a substantial discount and worth applying. If you're not that particular though, and are happy with last year's range, then shop around!
Thanks to cuzzy at HUKD!